Invented a product and need help getting it manufactured?
Launching a company and need help getting it operational?
Want to automate your existing manufacturing process?
Already have a product, but need a reliable USA source to manufacture for you and still keep your quality and costs under control?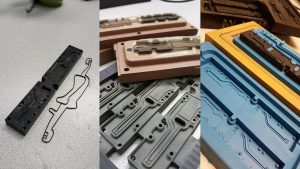 ---
We provide a single-source offering for the entire manufacturing process – from concept and rapid prototypes to fully automated production line systems.  Our team knows manufacturing, and we combine modern technologies with old-school manufacturing talent.   We will help you optimize your product design for ease of manufacturing, and we'll see that you're ready to meet your production needs at every step of your sales cycle.  We have amassed in-depth hands-on knowledge of the best of today's manufacturing technologies, and we can customize that knowledge for your product needs.
---
Rapid prototypes – flexible gaskets, rigid plastics, metals – production quality products within days, not weeks.  Get your product finalized quickly.
---
Need help along the way?  We will help define and execute proof-of-concept projects to meet your needs, so that you are assured you have de-risked your idea before you take the next step.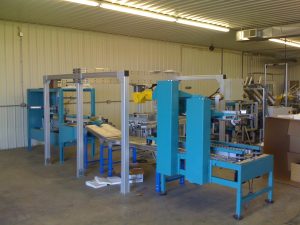 ---
Is your product a complex machine or assembly?  We are experts in the automation business and we can provide a turnkey automation solution that's right for you.  Let our talent and strategic business knowledge help you meet your cost and quality goals.
And whatever stage you're in, when you're ready to begin production, we can be your one-source solution to ramping up your manufacturing – either in your facility or in ours.
---
Keep control of your manufacturing process – we give you a local, made-in-the-USA source for making your product – and we will keep you involved at every step.  Come visit us for a tour and meet our team in person.  We are conveniently located in St. Louis, Missouri – smack in the middle of the USA heartland, and we are passionate about manufacturing!