OUR CUSTOMIZED SIX-STEP PROCESS FOR GETTING THINGS MADE
Click through the steps to see how Custom Technologies can help from start to finish!
---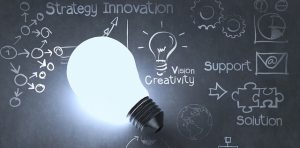 During and after each step of the six step process, we DE-RISK and do a COST-ASSESS review.  This is an iterative process that forms a basis of how we double-check our work.  At every stage, we assess the results and progress along two aspects – technical and strategic.  We ask questions that overlap both of these important aspects of product development:
Do we believe we can manufacture this item successfully and cost-effectively?
Are there ways we should alter the design now, to eliminate headaches down the road?
Are there features we should add to the product to make it more manufacturable?
Is the product designed with the customer's needs in mind?
What could go wrong in future?
Are there tests we should perform on the product to de-risk issues we are concerned about?
How can we make sure that failure (if it happens) occurs early in the development process, so we can change the product and fix the issues before the product is in the hands of customers?
And lastly, do we LIKE what we've done?